SESSION 1 - July 21, 2014
Final Project Page Due-EOD Wednesday
BIG IDEA - Course Overview, Introductions, Blog, Ed Tech

Round Robin Introductions and Tech Backgrounds
Overview of the course - Housekeeping details
Blog account and practice
Video: Learning to Change-Changing to Learn
Sugata Mitra's presentation at TED Conference:
10 minute Blog entry in response to Sugata Mitra's presentation:

What's your take on a SOLE? Is it doable in our public school context?
Thnk about how you'd begin to create and maintain your school to become an Optimal Learning Environment (OLE`):

What should the teacher be doing?
What should the students be doing?
What does the building look like?
What should the principal be doing?
What does the technology integration look like?

Final Project Discussion
Summary of Zhao's "Catching Up or Leading the Way" from Dr. Doug Green
Blog Reflection completed IN CLASS
HW - EDAD 536 Pre-Assesssment (for help, go to: Tech Terms) & exploration of TED Talks, Digital Is, and Edutopia (think Final Project)
Session 2 - July 22, 2014 - BIG IDEA: Educational Technology - Part 2
Blog Reponse to 3 others
Center Court: What is the coolest tech integration I saw/read /heard about this year in my school?
SAMR Model: Overview
Yong Zhao article: "The Medium in the Message: Educating Generation M"

What is Ed Tech and why is it important? - Zucker chapter & Discussion (text protocol)

What is the potential for EdTech?
What are the biggest disappointments?
Is it worth the cost? How do you convince a skeptical community?
How shall we lead this?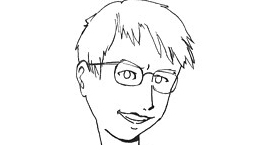 Session 3 - July 23, 2014 - BIG IDEA: The Web Parts 1 & 2
Blog Response
Center Court - Poor practices integrating technology
RSAnimate Video: Dan Pink - "Motivation: The surprising truth about what motivates us"
Session 4 - July 24, 2014 - BIG IDEA: The Power of Video
Blog Response
Center Court - "Local Visioning" - what would yours be?

The Power of Video:

John Medina on Vision from "Brain Rules"

Other Samples:
Student-produced Video:

High School Sample

Elementary Version:
Final Project Preparation
Session 5 - July 25, 2014 - BIG IDEA: Final Thoughts, Next Steps, Final Presentations
Respond to blogs
Center Court: What did we forget?
Final Presentations
Course Evaluation
"Get on with it!"
*****************************************